"I realized one day that I was spending more time on my company's IT system than I was on promoting my own business."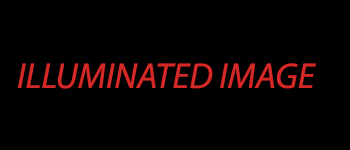 Problem
"I'm pretty tech savvy," said Illuminated Image owner Von Lomont, "so as our company grew and expanded, I found myself spending more and more of my time dealing with our IT needs and problems. We did not have an IT resource. One day it hit me–my time was no longer focused on growing my business, but was mostly spent on keeping our critical computer network and workstations functional.
---
Solution
Aptica, LLC was suggested by our Operations Manager's wife. She is part of a local leads group that meets regularly and she had met Jason Newburg, the owner of Aptica, there and was impressed by his presentations to the group. When I met with Jason and he explained Aptica's philosophy of business partnering and the Aptica process for onboarding and managing our IT it was, at first, a lot to consider. He is very direct, very thorough, and I believe he is absolutely honest.
Now I can say that having Aptica, LLC managing our IT brings one huge sigh of relief. Jason stays on the cutting edge of his industry. His processes work, his tools work, and his philosophy of service is just what my company needed.
---
Result
I am happy to have my focus back to running my business. If I have IT questions or problems, I get fast answers and fixes. I'm confident we made the right choice to outsource our IT management to Aptica, LLC.
Illuminated Image, founded in 1989, is the premier full-line wholesale source for channel letters, monument signs, custom digital printing and banners, and illuminated fascia systems. See more of their products at www.illuminatedimage.com.